Salesforce earlier this week announced that Gavin Patterson has been promoted to President and Chief Revenue Officer. Gavin was previously President and CEO of Salesforce International and before that Chair of Europe, the Middle East and Africa (EMEA). He has previously worked at BT, Virgin Media and Proctor and Gamble as well.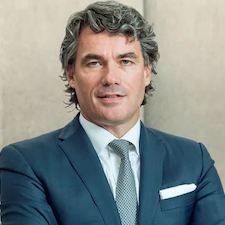 After the departure of Keith Block earlier this year, many of us were wondering how Salesforce would begin to realign some of its management as they look to continue their rapid growth. Gavin is a very experienced manager with strong experience from outside the industry that should also be useful. In his new role as President and Chief Revenue Officer he will be reporting directly to CEO Marc Benioff.
Salesforce also announced two new appointments in the European region. Firstly, Denis Terrien is the new Executive Vice President and CEO of Southern Europe. Stefan Hoechbauer will also be the new Executive Vice President and CEO of DACH – covering Germany, Austria and Switzerland. It is exciting to see some more key appointments in Europe that reiterate its importance to Salesforce. Both Denis and Stefan will be reporting to Gavin.
Other News
Acqui-Merger – Conga and Apttus
In a busy week for announcements, Apttus announced they had acquired Conga for $715m. The new organisation will all go under the Conga brand name. This is (in my memory) the largest acquisition within the Salesforce ecosystem that was not by Salesforce themselves. To me this shows just how big the ecosystem has become and how much impact organisations are having.
Locking Down Record Access
I am studying for the Sharing and Visibility Designer exam currently and came across a super blog from Salesforce Engineering on "Locking Down Record Access". I learned a lot reading it and would highly recommend it to anyone looking to understand more about how record access can be restricted.
The Big #400!
The observant reader may have noticed next week is my 400th(!) tip of the week! Keep your eyes peeled for something special! And if you want, have a look back at #300 where I asked some great Ohana members to share stories about their Ohana groups.