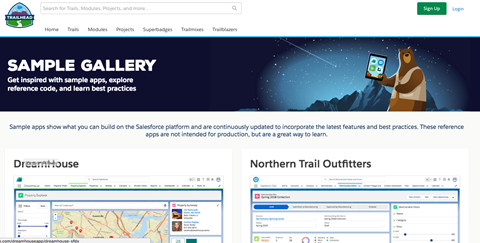 Tip 1 – The Gallery
Do you want to be inspired by what you can build in Salesforce, then be shown how to do it? Take a look at the Sample Gallery, then click, install, and have a look around.
Tip 2 – Take Heart
It seems a long time since the London World Tour now, so what events are you going to in the remainder of 2018? Here's my list:
Dreamforce, San Francisco, USA, 25-28th September
Inspire East, Cambridge, UK, 19th October
India Dreamin, Noida, India, 1st/2nd December.
(plus a few User & Developer groups along the way).
Hope to see you at one of these!